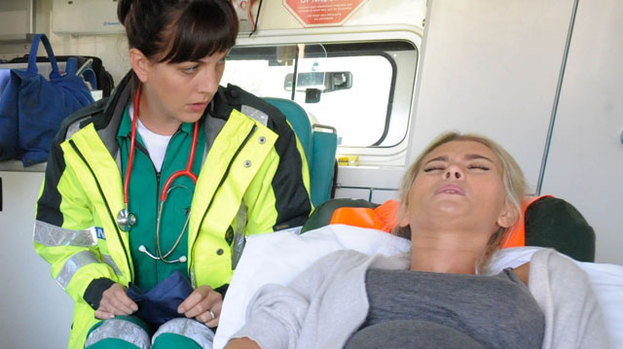 As Emmerdale prepares for its 40th birthday week, star Matthew Wolfenden has admitted he's not disappointed to have a much smaller role in the highly anticipated live episode – because he's so nervous about getting it right.
However, Wolfenden, who plays David Metcalfe in the popular ITV soap, told OK! magazine that his fiancée and co-star, Charley Webb, is really nervous about playing her character Debbie Dingle live in front of the nation.
"Our Charley has got a big part in the live episode," he said. "She's genuinely really nervous.
"I'm glad we haven't both got huge parts or else it would be hell in our house at the moment."
Wolfenden has been engaged to Charley since Christmas 2009 and they have a son, Buster Lawrence Wolfenden, who was born in April 2010.
Matthew admits that, although he has nothing to worry about, he isn't the best at keeping his fiancée calm.
"I just tell her to shut up!" he told OK! "How can you calm someone down? I've never done it before so I can't tell her: 'Yeah, it will be fine,' because I don't know that it will!"
Will Charley be able to keep it together? Tune in to Emmerdale's live 40th birthday episode on Wednesday, October 17th to find out.
More About Emmerdale 40th birthday