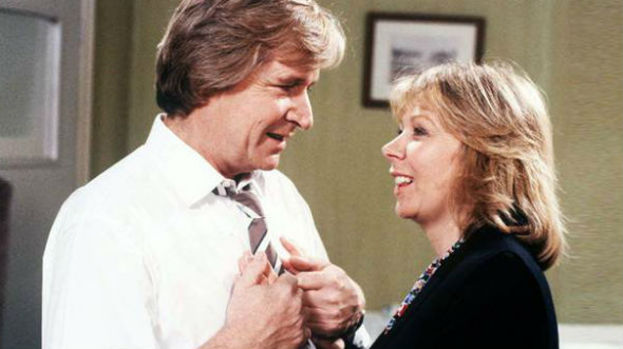 Sparks are set to fly in Coronation Street when Ken Barlow's ex lover Wendy Crozier returns to the cobbles this summer.
Ken and Deirdre's first marriage ended in divorce when Ken had an affair with Wendy in 1989, and although the pair have since rekindled their relationship and remarried, Wendy's appearance is sure to throw a spanner in the works.
Ken will bump into Wendy, played by actress Roberta Kerr, when they are both interviewed for a job at Bessie Street School, and although he is initially shocked to see her, it isn't long before the pair start growing close again.
Although he is adamant that they will just be friends this time around, his decision to keep their reunion a secret from Deirdre is likely to go down like a lead balloon if she ever finds out!
Corrie producer Phil Collinson said of the storyline: "Ken's affair with Wendy was one of Coronation Street's defining stories during the 80s. Viewers were on the edge of their seats as they watched the disintegration of the Barlows' marriage and over 20 years later I hope they will be again.
"I'm delighted to welcome Roberta back as Wendy and can assure viewers that her reunion with Ken will be one of many must see storylines this summer."
Don't miss Coronation Street on STV at 7.30pm and 8.30pm on Mondays and Fridays and at 8.30pm on Thursdays.
MORE SOAPY GOODNESS
People who read this story also read