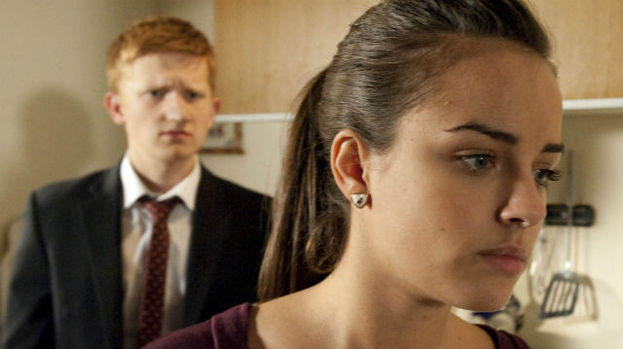 Coronation Street star Georgia May Foote has revealed all about her upcoming soap storylines.
The actress plays Katy Armstrong in Corrie, and viewers will soon see her offer to become a surrogate mum for her sister Izzy, leading to arguments in the family and some big decisions to be made.
Speaking about Katy's reasons for offering to help her sister, Georgia explained: "Katy can see that Izzy and [her boyfriend] Gary are suffering, so she just wants to help.
"The family are devastated when Izzy loses her baby and I also think Katy feels guilty because she had Joseph so easily, whereas Izzy is struggling so much.
"Gary is absolutely over the moon, but Izzy is slightly more hesitant as she wants to make sure that Katy is doing it for the right reasons."
Katy doesn't discuss becoming a surrogate with her boyfriend Chesney, and her decision causes all sorts of problems with her dad Owen, who loses his temper at Joseph's christening.
"Owen goes about it in the worst way, shouting at the girls and ruining the christening," Georgia explained. "He upsets everybody, going in all guns blazing and telling the girls they have no idea what they are doing.
"Izzy wants to prove Owen wrong and show him that she and Katy are young, independent women, not little girls he can boss around."
Georgia hated wearing a baby bump while filming her pregnancy scenes last year, and she is dreading putting it on again in a few months.
She said: "The pins stick in your sides and it's so heavy! I never thought for a minute I'd be wearing it again so soon!"
MORE SOAPY GOODNESS
People who read this story also read