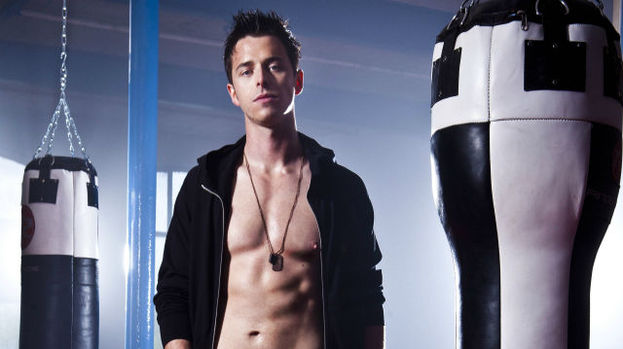 Coronation Street newcomer Sol Heras has revealed that landing the part of Ryan Connor in the soap is a dream come true for him.
Ryan, who was originally played by actor Ben Thompson, left the Corrie cobbles in 2010 to find himself, and he returns to the street next week a completely different person, causing trouble for both his mum Michelle and his childhood friend Rob.
Speaking about getting his dream job on the soap, Sol explained: "I had my screen test with Kym Marsh [who plays Michelle Connor] and Brooke Vincent [who plays Sophie Webster], which was enough for me, even if I didn't get it!
"I got a phone call earlier than I expected, so I was convinced it was bad news. My mum was in the room with me and my agent just said: 'Three words – you've got it!'
"It's a dream job. I've grown up in a Northern, working class family. Corrie is part of our genetics."
Sol previously starred in TV show Rock Rivals with Michelle Collins, who plays Stella Price in Corrie, and although he has previous acting credits to his name, he admits that he was absolutely petrified on his first day of filming.
"I was like a rabbit in headlights!" he said. "I was with Brooke Vincent at Kevin's house, trying to make out like I knew what I was doing.
"My second day was in the Rovers, and I tried to get in through the front doors until I realised that wasn't the way in. When I finally made it into the studio, it took a few minutes for me to realise where I was.
"The Rovers really is the heart of Coronation Street. It was much smaller than I imagined. I was terrified on my first day, but everybody was lovely. It really is like one big, happy family."
Sol will make his first appearance on screen on Friday, July 20.
MORE FROM THE COBBLES
People who read this story also read