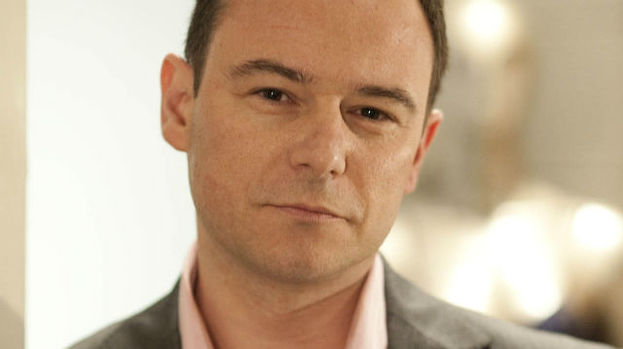 Former Coronation Street star Andrew Lancel has revealed that he is to become a villain in an upcoming pantomime production of Sleeping Beauty.
The panto will be staged in a heated tent at Kings Dock in Liverpool later this year next to the BT Convention Centre and Echo Arena as part of a Christmas Family Festival extravaganza.
Andrew, who played evil Frank Foster in Corrie, will take on the role of vengeful Carabose, the Wicked Wizard and Master of the Underworld who casts a spell over anyone he doesn't like.
Carabose is furious when the King and Queen don't invite him to the christening of their daughter, Princess Briar Rose. He decides to get even by gatecrashing the party and casting a spell of death upon the Princess.
Greedy Carabose is obsessed with owning gold, and only the payment of huge sums of the stuff from the King will stop the Princess from being killed by the wizard's evil spell.
Speaking about the role, which sees him returning to his villainous roots, Andrew said: "I'm thrilled to be appearing in Liverpool and to be playing this deliciously wicked character, which also presents some great comedic opportunities in the script. Bring on the boos, I'm ready!"
Bread star Jonathon Morris and children's TV character Fifi Forget Me Not, voiced by Jane Horrocks, have also been confirmed for the project, which will include some spectacular special effects including a rotating spinning tower castle, a 15-foot smoke breathing dragon and a digitally animated projection of a growing forest of thorns.
Sleeping Beauty will run from December 14, 2012 until January 6, 2013. Tickets go on sale this Friday (June 22) at 9am. For full details or to buy tickets, see the Liverpool Echo Arena website.
CORRIE CHAOS