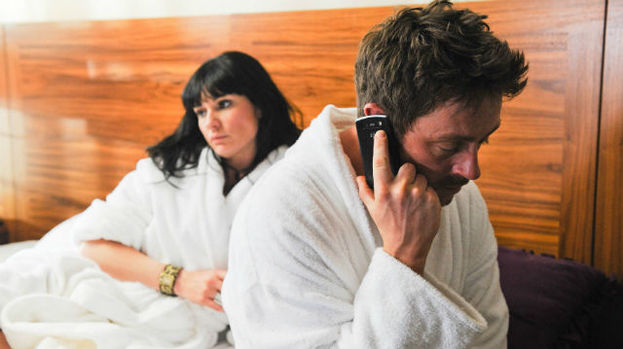 Chas and Cameron have gone away for a secret romantic weekend together, but their house of cards looks set to fall down tonight when Cain becomes suspicious that Cameron is having an affair.
Things kick off when Cain gets a call from Cameron's son asking for his dad, making it obvious that he's not in Jersey. Becoming suspicious of his daughter's boyfriend, Cain starts going through his stuff and confides in Charity about his fears.
Charity isn't convinced and tells him to drop it, but when Cameron finds out that his son has called Cain he panics. What is he going to tell Cain? Another pack of lies probably…
Meanwhile, Moira is shocked when she finds out that Hannah hasn't turned up for her exams, but she's hit with a few home truths when Hannah tells her she had missed so much school that it was pointless for her to take them.
Moira is furious, and things go from bad to worse when Hannah spills the beans about Holly's job offer in London. How will Moira cope if Holly takes the job? Not well it seems…
Elsewhere in the village, Laurel wants to ask Ashley for a divorce, but she changes her mind when she sees the mess he's in, while Justin urges Alicia to tell Justin about her possible jail sentence.
Don't miss Emmerdale on STV tonight.
People who read this story also read