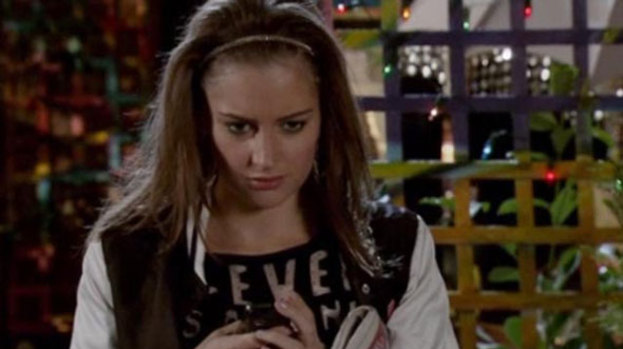 Sorry, this video is no longer available.
Videos on stv.tv are available for a limited time after first uploaded.
Kylie hits rock bottom when she realises she's strapped for cash and short on friends.
After husband David's betrayal, she is convinced it's her and Max against the world but with no job and no support she begins to question her decision to leave home.
Meanwhile, as a heartbroken David begins to think she might never return, Kylie takes desperate measures to prove she doesn't need the Platt's.
Feeling like an outsider after her hubby's callous accusation that she's to blame for Audrey's heart attack, Kylie's vanishes from the cobbles and is determined to stay away at any cost.
However, things take a turn for the worst when Kylie quickly runs out of money and is faced with a difficult decision. Running out of options and with no job prospects she takes matters into her own hands.
Convinced David no longer loves her and believing his family think he's better off without her, Kylie see's no way back to her old life.
Unwilling to accept defeat and return home, a stubborn Kylie glams herself up and vows to make her own money.
What does she have planned and will Kylie come to her senses before it's too late?
People who read this story also read