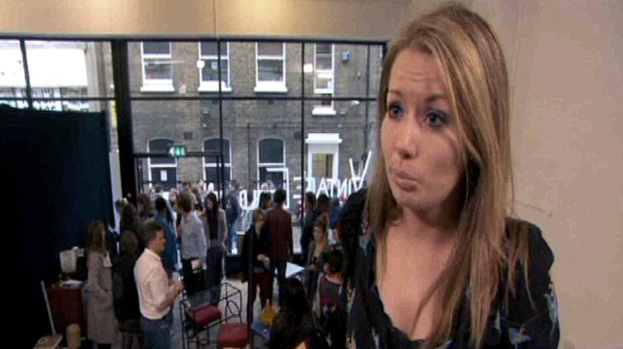 Scottish The Apprentice contestant Laura Hogg has talked about her shock at finding out during filming of the show that her ex-boyfriend had been violently killed.
Hogg, who was seen being fired from the show on Wednesday after a task involving the selling of modern art, has said that receiving the news was the "worst moment" of her life.
A staff member from the BBC show had taken her aside to inform the 28-year-old from Glasgow that Chris Lindsay, the father of her four-year-old son Reece, had been attacked in Spain. He died from his injuries.
Hogg told The Sun: "I went back to the house after the task. No one knew what had happened. I don't even know if Lord Sugar knows.
"I was acting as normally as I could but deep down I was upset as hell. My mental state was all over the place. In those situations you usually want to have a glass of wine with your pals and get it out.
"I shared a room with my fellow contestant Jade and it eventually came out."
She added: "The next day we were full-pelt continuing with the task but by lunchtime it hit me and I just felt sick.
"I got through the afternoon but as soon as the cameras stopped at 5pm, I burst into tears."
People who read this story also read