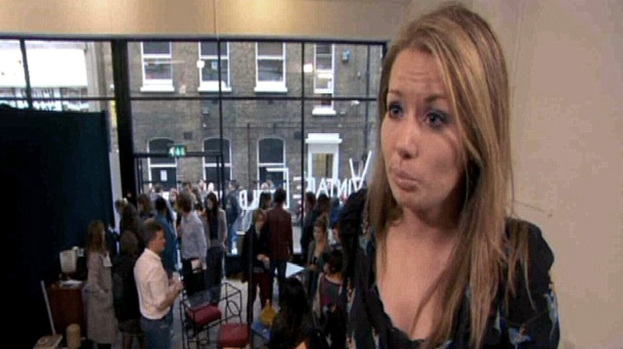 The bridal shop owner from Glasgow had a lot to be proud of from her appearance on the show, though viewers saw her attempt to become The Apprentice lose its way last night.
Laura has said that knew she was vulnerable when she did not have the best sales in what proved to be her final task, where candidates had to represent two urban artists and sell their work to customers.
She explained: ''Did I know I was going to get fired?
"I think so yes, I think you can see it all over my face to be honest with you."
Laura added: "I think I lost that little bit of 'oomph' in me in that final boardroom. I knew I was vulnerable, I mean ultimately, I didn't do the sales did I?"
The 28-year-old also admitted that she struggled with the task, because she thinks of art as a personal thing to people – and didn't feel comfortable trying to sell it.
Laura continued: "I just didn't work smart; I was leaving people too long.
"I think as the night went on my confidence was dipping. I knew I was behind on sales and I ultimately knew that that could be a problem.
"It's a very personal thing, art, and I think I just thought, 'I can't make somebody take this'... I wasn't really comfortable with forcing it on people."
People who read this story also read