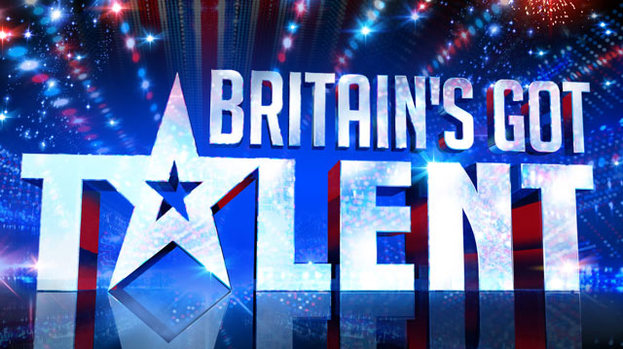 If you thought the past few weeks have been nail-biting enough, Britian's Got Talent has ramped it up a notch now that we've reached the semi final stages.
Tonight's show is the first live semi final of the series and over the next few days we will see 44 of the best acts fight it out to make it through to the next round.
Performing on the show tonight will be ballroom dancing duo The Sugar Dandies, who are Bradley and Soren. The pirouetting pair met at a gay choral conference, in Florida 16 years ago and have been married for five years.
New judge David Walliams was particularly enthusiastic about their first audition to You Raise Me Up by Josh Groban.
The comic said: "As soon as you started dancing, your love for dancing and love for each other really came across and it was really truly moving."
Next up is 12 year old singer and guitarist Lauren Thalia from Hampshire. This little lady's song of choice was a unique version of Soulja Boy's Turn My Swag On, and she certainly did just that.
After receiving a standing ovation from the audience, Alesha told her: "You're as cute as a button. To hear you singing about get your swag on? You are adorable, that was very well done."
Another musician who made it through is 49 year old Zipparah Tafari whose song Where Me Keys Where Me Phone became an instant hit at his audition. What will he be singing about in the semi final? Only time will tell.

One of Simon's favourite acts, swing group the Jive Aces, will also be on the show. Taking to the stage in their sunny suits for their first audition they soon got the audience, and Simon, in the mood for a boogie with their energetic performance of I Wanna Be Like You from the Jungle Book that had the judge singing along!
Simon told them: "I thought that was absolutely brilliant. That has really put me in a good mood." Yikes!

Dance group United We Stand will be livening things up in the semi finals. Dancing to a mash up of hip-hop and urban songs in their audition the team gave a slick and high octane routine that left David Walliams open mouthed.
The comedian told them: "The standard is so high with dance acts…but within about a second I knew you were something really special. Fantastic!"

Other acts performing in the first of the live semi finals include singer Rachel Knowland, saucy violinist Analiza Ching, and adorable dog act Ashleigh and Pudsey.
The final act on the first live semi final show are Welsh choir Only Boys Aloud. At their Birmingham audition Amanda said: "Oh my goodness, you brought a lump to my throat and a tear to my eye. I just… I found that really moving. I loved the song choice, well done."

So there you have it, from dancing and dogs to saucy violinists and posh gangsta 12 year olds, tune in for the first Britain's Got Talent semi final. Live on STV from 8pm.
Who is your favourite act? Do you think the judges chose the right people? Leave us a comment and let us know your thoughts.

A BRIT EXCITING!