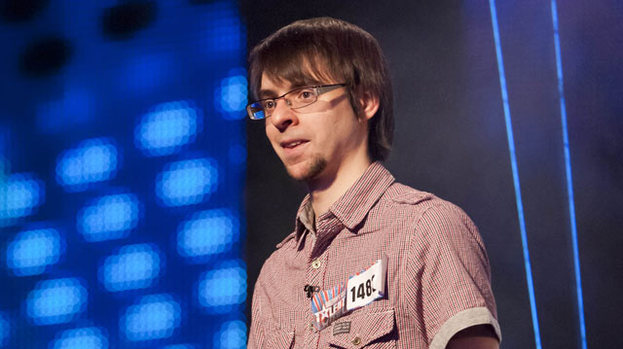 Self confessed geek Greig Stewart proved that Glasgow's got talent when he auditioned on this week's Britain's Got Talent and made it through to the next round.
The Scot donned white gloves to conduct his laser harp which looked like something from Tron: Legacy, bewitching the intrigued panel and audience members.
None of the four judges had ever seen– or heard – a laser harp before. Us neither!
Comedian David Walliams loved the act, and the cheeky judge took the opportunity to get up and dance behind Simon during the performance.
He told Greig: "You are the best laser harp player we've ever had on Britain's Got Talent!" although, saying that we're not sure how many other laser harp acts there have been…
For the other judges, Greig was definitely more geek than chic. A little unsure of what to make of it all new mum Amanda Holden said: "I mean it's a little bit nerdy!"
Undeterred Greig replied: "It's very nerdy - I'm very nerdy."
Nerdy or not, Greig proved that geek really is chic and punched the air in delight as Simon announced that he was through to the next round with four yeses.
What did you think of Greig's laser harp? Leave us comment and let us know your thoughts.

HARPING ON ABOUT IT