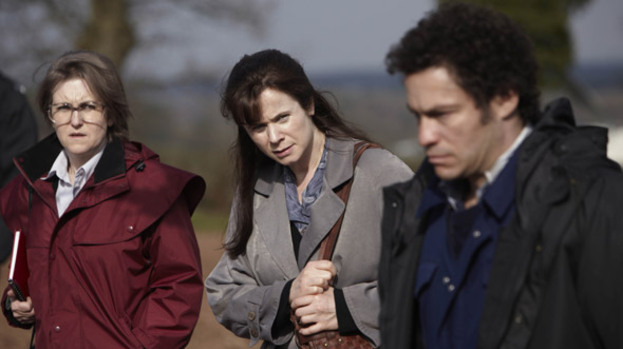 Appropriate Adult, the drama about serial killer Fred West which aired on STV, tops today's announced shortlist for the TV Baftas today with nominations for four awards.
The nominations for Appropriate Adult include best actor for Dominic West – who played notorious murderer West – and best actress for Emily Watson, as well as best supporting actress and best mini-series.
The awards take place at London's Royal Festival Hallon on May 27.
Among the other contenders, Sherlock and Channel 4's This Is England '88 each have three nominations – the former throwing up another battle of good against evil with its actors Martin Freeman (Watson) and Andrew Scott (Moriarty) battling for best supporting actor.
The best entertainment programme is set to be contended between Harry Hill's TV Burp, Derren Brown: The Experiments, Michael McIntyre's Christmas Comedy Roadshow and Celebrity Juice.
Alongside West, the best actor nominees are Benedict Cumberbatch (Sherlock), John Simm (Exile) and Joseph Gilgun (This Is England '88).
Last year's best actress, Vicky McClure, is nominated once more for her continuing portrayal of Lol in the This Is England series. She is up against Romola Garai (The Crimson Petal And The White), Nadine Marshall (Random) and Watson (Appropriate Adult).
Screen veteran Dame Maggie Smith - who has won five Baftas over her fantastic career - is up for the supporting actress title for Downton Abbey, alongside Anna Chancellor (The Hour), Monica Dolan (Appropriate Adult) and Miranda Hart (Call The Midwife).