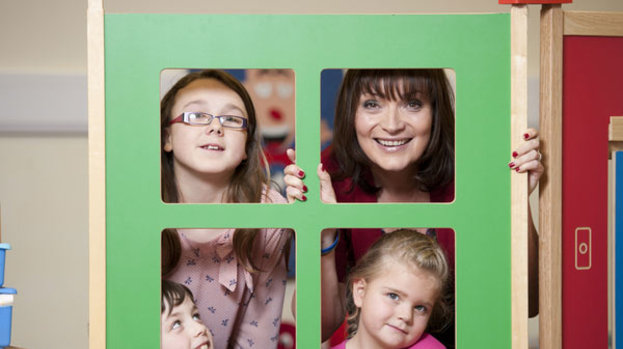 It was lovely to see Scottish presenter Lorraine Kelly back on our screens this morning, as she returned to her breakfast show after a horrific horse-riding accident.

Lorraine had to have surgery on her thigh and spent more than a week in hospital and seven weeks recovering from the incident, which has put her off riding for life.

But this morning, she was back with a smile, and was particularly delighted when a host of 'welcome back' messages were played from some of her favourite stars, including Barbara Windsor, The Wanted, Ronan Keating and… Justin Bieber.

The 52-year-old was like an excited teenager when the Biebs appeared on screen and said: "What's up Lorraine, this is Justin Bieber. I just wanted to say welcome back to the show, I can't wait to come back to the UK and see you." We would be excited too Lorraine!

The popular star described the accident to viewers, saying: "It was an accident. But it was really scary, very, very frightening.

"I was doing a charity ride and it was the second lesson that I've ever had.

"I'm obviously not very confident around horses and I know you have to do it from when you're tiny.

"I attempted a jump - just a small jump – and I fell off and unfortunately the horse trampled on my leg and it was pretty bad.

"You go into complete shock, it's only afterwards when you're thinking about it you think, 'I was so lucky'.

"It could have been so much worse. I could have broken a bone, it could have crushed my pelvis, but I just didn't realise how long it would take to get better, it's just taking so long."

Lorraine added that she is feeling much better and thanked staff at St George's Hospital in Tooting for all their help and praised fans for their kind words, letters and support.
NEIGH BOTHER