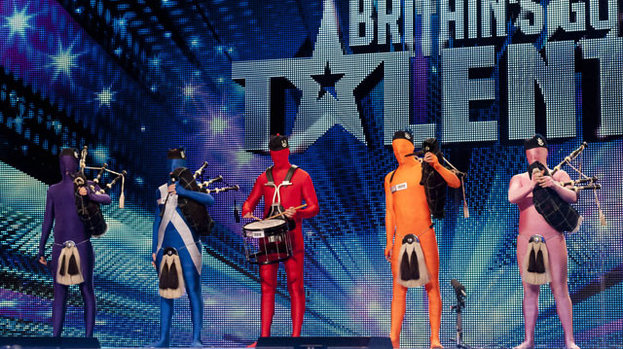 The Britian's Got Talent team travelled to rainy Scotland for the auditions once more this year, however for the first time the auditions were held in Edinburgh, not Glasgow where Susan Boyle was discovered.
The SuBo has gone onto win hearts worldwide and sold over 90 million records, but did the hopefuls in the capital have what it took to prove that Edinburgh's got talent?
Arriving in the Auld Reekie Mystique singer Alesha Dixon was greeted by hundreds of screeming fans and told the cameras: "I love coming to Scotland."
Before the auditions started music mogul Simon Cowell told the audience: "We're here for one reason: we want Scotland represented, we want to find a star."
Given the past successes of Scottish contestants in the show such as Susan Boyle and last year's winner Jai McDowall, there was every reason to believe the Scottish auditionees could prove to be a talented bunch again.
However it looked like it would be a long day when act after act failed to impress the fab four or the audience and the buzzers kept on sounding.
First on stage was handyman Neil Lawson. Dressed in a leather trench coat and thigh high stiletto boots he launched into a Rocky Horror Picture Show tune Sweet Transvestite that had the judges buzzing immediately.
"Welcome to Scotland" joked Ant and Dec as Neil stripped down to a corset and suspenders…
With an assortment of tuneless singers, dayglow pipers and homemade musical instruments things didn't look good until salvation appeared in the form of 14 year old Paige Turner.
The young singer blew away the judges and audiences with her stunning and original version of Bon Iver's Skinny Love.
What do you think? Could Paige be the next Susan Boyle or Jai McDowall? Leave us a comment below and let us know your thoughts.
MORE BGT TREATS ONLINE
Watch this week's show on the STV player now