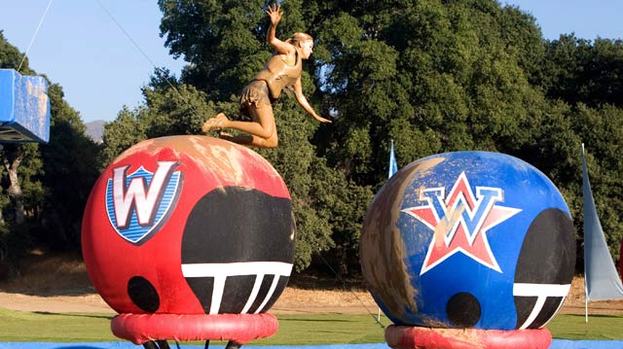 It's time for Total Wipeout fans to wipe away the tears – the popular gameshow is soon to be no more.

A BBC rep confirmed the news saying: "After four very successful series of Total Wipeout - and one series of Winter Wipeout - the BBC has taken the decision that the next series, due to transmit later this year, will be the last."

Total Wipeout is based on cotestants taking part in a very bizarre, and demanding, assault course.

The course includes giant balls, walls that throw punches, spinning platforms (that turn your stomach just to look at) and a lot of water.

It makes most fans exhausted just to watch but seeing (often cocky) hopefuls fly off the various obstacles is often the best part of the show.

Richard Hammond and Amanda Byram host the popular family programme, which has been running for the past four years.

Celebrity specials were a highlight of the schedule – there was something rather satisfying about seeing the likes of Joe Swash, Nicola McLean and Dom Joly make a splash – literally.

The show once averaged over 5 million viewers, but the recent series of Winter Wipeout is said to have fallen to 3.85 million.