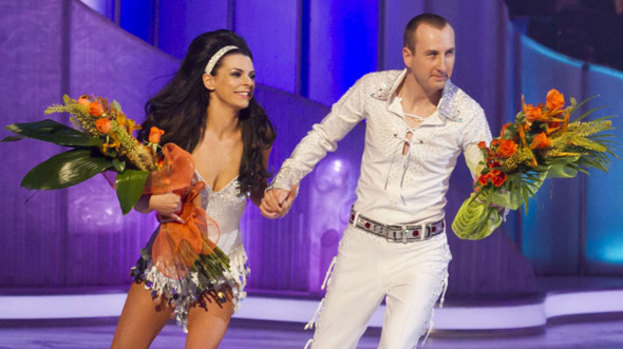 Corrie star Andy Whyment shed a tear as he skated his lap of honour after an emotional nine weeks of competition. But the actor said he was desperate to get back to the arms of his wife.
He and his partner Vicky Ogden lost out in a tense skate-off against Chemmy Alcott and Sean Rice.
Although he seemed to know this would be his last outing on the show and said: "I've had an amazing time.
"I'd like to thank my wife because I've hardly been home. I'm looking forward to spending some quality time with my family.
"I'd also like to thank Vicky – who is now a friend for life – and the producers of Coronation Street for allowing me to do the show.
"This has been one of the best things I've done in my life. I've had a ball and I'd like to think I've made my family proud."
The judges certain had no doubt that Andy, who plays Kirk Sutherland in the soap, had done well.
Robin Cousins said: "Andy you've been great to watch in this series and it was a great way for you to go."
SKATING BACK TO THE COBBLES