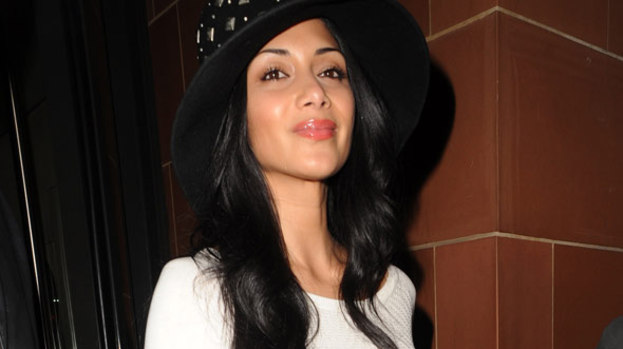 The team on X Factor USA is about to get a bit of a shake-up after it was announced host Steve Jones and judge Nicole Scherzinger won't be returning for the second series.

Steve and Nicole joined the programme, which launched in America in 2011, after Simon Cowell decided to take format for the successful UK show Stateside.

But a spokeswoman for Fox, which broadcasts the show in the US, has now confirmed that the pair's time on X Factor USA is over after appearing on just one series.

Steve also took to Twitter to speak about the line-up changes. He wrote: "I wont be hosting next seasons XFactor which is a shame but I cant complain as I've had a great time. Good luck to everyone on the show [sic]."

The X Factor USA launched in America in September 2011, with show boss Simon Cowell - who quit American Idol for the new programme - promising to find the next big music star.

Cowell recruited a top team to work with, which included fellow judges Cheryl Cole – who was brought over from the UK version – record producer L.A. Reid, and former American Idol judge Paula Abdul.

But after just three weeks into auditions, Simon made the decision to axe Cheryl as he felt she "wasn't comfortable" on the US panel. She was swiftly replaced with Nicole, who had originally been recruited as a co-host alongside Steve Jones. Cowell then later admitted that he "got it wrong" over his decision to cut Cheryl from the line-up.

X Factor USA pulled in 12.5 million for the opening show, and consistently returned impressive viewing figures - but it didn't meet the level of its main rival, American Idol, which attracted 26 million for its opening show.

Then in December last year, Simon vowed to make big changes to X Factor USA for the second series, hinting that there might be alterations to the line-up.
He told People: "Can we make the show better? Yes. I will never ever go into anything going forward unless I can believe I can make it better.

"Next year will be a bloodbath. We have to come out with something better than the rest, and that's what we aim to do."

Paula Abdul is also rumoured to be leaving X Factor USA - but this has not yet been confirmed.

X Factor USA is believed to be returning later this year.

X-CITING STUFF: