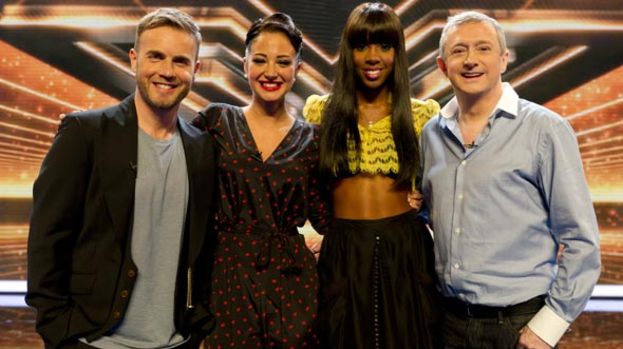 Louis Walsh was all smiles as he headed to Birmingham for today's X Factor auditions.

It was only a matter of time before the judge was asked about former colleague Cheryl Cole being dropped from the US X Factor, but Louis was quick off the mark to insist she "is fine."

The 58 year old told Cosmopolitan.co.uk: "'I talked to Cheryl today - we've been texting all day and we're having fun. I think she's going to be fine.

"Listen, from her texts today she's absolutely fine."

Louis added that he had been winding Cheryl up about her US fashion faux pas. "I told her I'm not wearing purple flares or backcombing my hair. She has a good sense of humour so she laughed." Perhaps through gritted teeth…

He also said that he was going to miss the style war between Cheryl and Dannii Minogue on a Saturday night, but judging by Tulisa and Kelly Rowland's outfit choices today, he needn't worry.

There's certainly going to be plenty of glitz and glamour on this year's show.

N-Dubz star Tulisa arrived on the red carpet in a black print jumpsuit teamed with skyscraper red heels and matching lipstick, while Kelly Rowland dared to bare in a yellow crop top and short black skirt.
DON'T JUDGE ME!