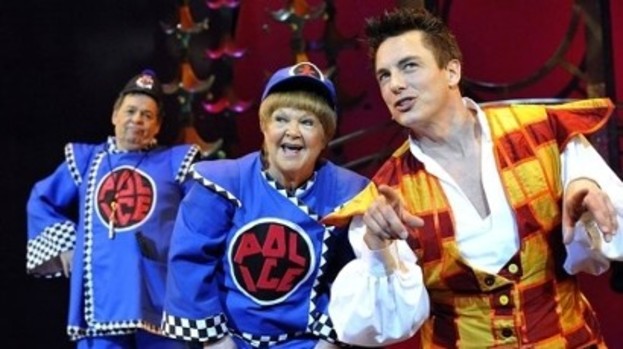 Glasgow-born Torchwood and Doctor Who star John Barrowman is set for a hometown tribute this summer when he receives an honorary degree from The Royal Scottish Academy of Music and Drama.
Barrowman has recently been filming a more US-friendly version of BBC's Torchwood that will air in America, and in December stared in a 3D version of Aladdin alongside The Krankies at SECC Clyde Auditorium in his hometown.
A star of musicals for many years, this Autumn he's again bringing his exuberant performances to fans around the UK and in Ireland this autumn.
Born in 1967 in Glasgow, John moved to the US with his family at an early age, studying Musical Theatre at the US International University in San Diego.
His career as a leading man in musical theatre has seen him star in many West End shows, including Miss Saigon, The Phantom of the Opera and Sunset Boulevard.
Obviously loving his first panto experience last year, he's also set to return to the SECC Clyde Auditorium this festive season to appear in Robinson Crusoe and the Caribbean Pirates– again alongside The Krankies, with whom he established a great rapport during the run of Aladdin. (Read our review here.)
Alongside him to receive the honour of Doctor of Music will also be singer Moira Anderson, actor, writer and producer David MacLennan, and soprano Judith Howarth.