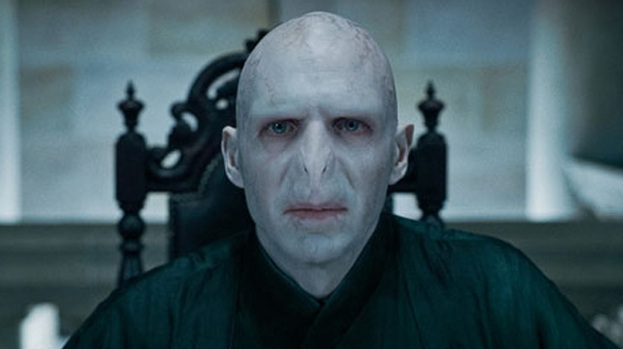 Harry Potter scooped the Best Fantasy award at the L'Oreal Paris National Movie Awards for seventh film in the franchise Harry Potter and the Deathly Hallows Part 1.
The franchise previously won Best Family, Best Performance by a Female and Best Performance by a Male for 2009 film Harry Potter and the Order of the Phoenix.
Producer David Heyman thanked JK Rowling for making this year's award possible. He said:
"I know we are not quite the two boys and a girl you wanted but a big thank you to all.
"On behalf on David Yates (director) who can't be here and our entire crew a big thank you to JK Rowling, we wouldn't be here without her and of course to you the public."
Bonnie Wright, who plays Ginny Weasley in the movies, added: "We made the films for you. Thank you, guys."
The final Harry Potter film Harry Potter and The Deathly Hallows Part 2 is due for release this summer and won the Must See Movie of the Summer Award. Bonnie said:
"I'm probably as excited as everyone else to watch this movie. It's really going to hit us being the end of the end, and I think when the credits roll it's going to be emotional for all of us. Thank you for staying with us for the last 10 years."
Thanks for voting for us once again and we hope you like the film as much as we do.