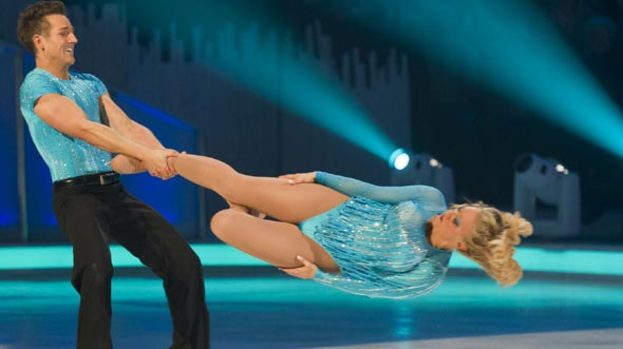 Sorry, this video is no longer available.
Videos on stv.tv are available for a limited time after first uploaded.
Laura Hamilton has delivered the most impressive skate of the Dancing on Ice semi-final so far.

The bubbly presenter performed to Last Dance but it seems like it will be anything but for the stunning skater.

After completing a series of complex moves and lifts, looking completely at ease, Laura wowed the judges and audience with the dreaded headbanger.

At one point, it looked as though her head actually touched the ice as partner Colin Ratushniak threw her round the rink, but the fast paced move was worth the risk as Laura scored 28 points.

Jason Gardiner said: "That is a semi-finalist performance. You are very, very courageous. You push the boundaries. It was one of my favourites for you from this series.

Robin cousins agreed saying: "That was a finalist's performance – it was fantastic. The transitions were seamless it was lovely to watch"

Emma Bunton rounded off the panel's praise by saying: "You gave me goose bumps tonight. You brought something very special to this performance."

Laura's place in the final isn't quite secured yet. She still has her solo skate to go and on this show, anything can happen. Do you think she deserves a place in the final? Use our comment system to tell us.