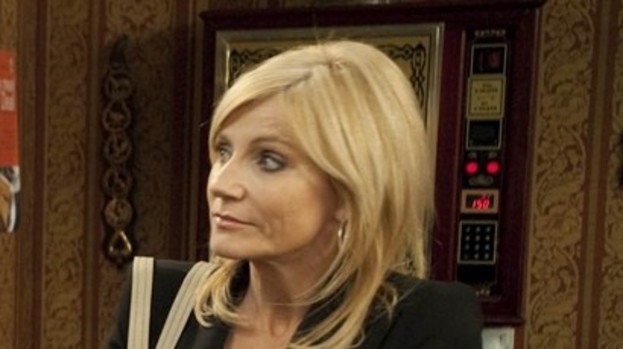 Michelle Collins, who plays Stella Price on Coronation Street, cannot believe that her on-screen alter ego has fallen once again for bad boy Karl Munro – and admits she would like to "shake her" sometimes.
Following the fire at the Rovers on the Weatherfield soap, Karl – played by former Taggart star John Michie – has continued to try and win Stella back, and finally succeeded following her decision to dump toyboy lover Jason Grimshaw.
The 51-year-old actress admitted her character's actions are frustrating – especially as viewers know it was actually Karl who set the fire in the first place – during an interview with a daily newspaper.
She told The Mirror: "If she wasn't at such a low ebb, you'd wonder whether she'd fall for it. Possibly she wouldn't.
"But she's been at death's door, Karl saved her life and he's her hero. It's almost as if she's had the sense knocked out of her a bit, isn't it?"
She went on to add: "I can't understand it, personally, and I'd like to shake her when you think of all he's put her through."
Collins agreed that Corrie's loyal fans would be sad that her romance with Jason has ended, but re-assured them that she is looking forward to Karl getting what's coming to him just as much as they are.
She told the paper: "The viewers loved Stella being with Jason and didn't think she should dump him. Karl is a real villain and I can't wait to see how he'll get his comeuppance."
This article is powered by Well Contented Ltd