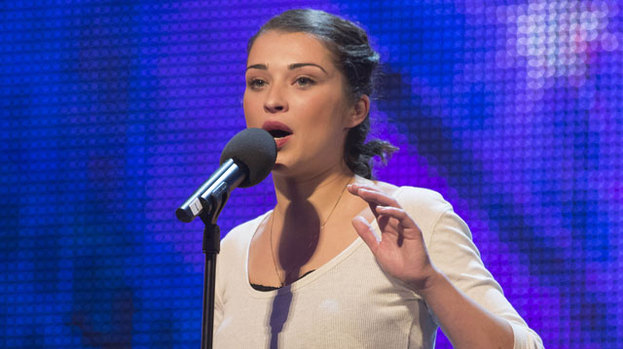 Singer Alice Fredenham, who wowed the audience as well as the judges on Britain's Got Talent with her rendition of My Funny Valentine, has admitted she had to watch her audition over again on Saturday – just to make sure it actually happened.
The 28-year-old was described as having a voice like "liquid gold" by BGT supremo Simon Cowell on the TV talent show and got a big yes from each of the four judges to put her in line for a place in the live shows later this year.
Speaking to a celebrity website, the former beauty therapist – who suffered near-crippling nerves before she sang – said she watched the show at the weekend and felt almost as if she was watching someone else.
Unreality TV quoted her as saying: "It was amazing, but when I watched it on Saturday, it was almost like seeing it for the first time because although obviously I was there, it was like not being there if you know what I mean…
"It was such a surreal moment, it felt like a dream to me. But I'm still shocked and astounded by what the judges said. It feels almost like they were talking about somebody else."
Alice, from Harpenden in Hertfordshire, admitted that she had previously tried out for rival show The Voice and became disheartened after she failed to get beyond the blind audition stage.
When asked by the site why she did not then try out for The X Factor instead, she replied: "It was just that Britain's Got Talent were auditioning at the time. And obviously I was on a bit of a low from being rejected from The Voice…"
"I thought the best way to conquer that was to try again, so it could just as easily have been X Factor. It was just about the timing."
This article is powered by Well Contented Ltd