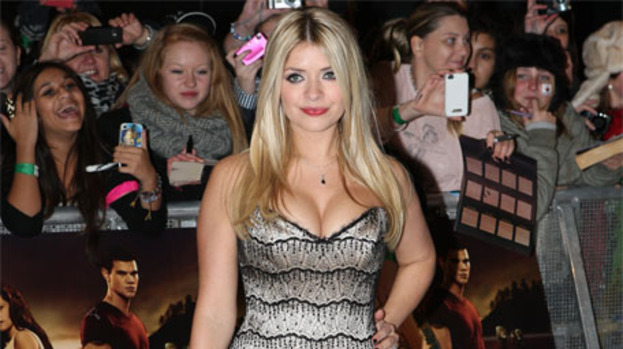 Phillip Schofield has leapt to the defence of his This Morning co-star Holly Willoughby, after talent agent Jon Roseman ripped her to shreds, dubbing the blonde a "bimbo" and slamming her journalist knowledge and presenting skills.
Jon launched his scathing attack via an article he wrote on the Daily Mail site today, claiming that she is undeserving of the near-£10 million fortune she has earned largely from TV work.
"Just in case you ever wondered what was so wrong with television today, you need look no further than presenter Holly Willoughby and the news that she is on her way to amassing a £10 million fortune," Jon opened the piece.
"How has she done it? Not by showing a single flicker of talent, that's for sure."
The celebrity agent, who counts the likes of Anne Diamond and Kate Garraway amongst his portfolio of clients, then continued his slating of Holly.
"Every word that drops from Holly's finely formed lips proves just how ill-equipped she is to be a television frontwoman. Indeed, the fact she's got the job at all, let alone that she's so well-paid, shows just how far female presenters have sunk today," Jon wrote.
"It's dispiriting enough that TV bosses are prepared to hire a woman who seems to be such a lightweight. But to see her being rewarded so handsomely takes the biscuit."
However Philip Schofield, who works with Holly on This Morning and has done on previous shows including Dancing on Ice, clearly disagrees.
The silver fox took to Twitter to vent his frustrations on the social networking site today, writing: "'When did the rants of a washed up, out of touch, inaccurate, old TV agent become relevant? Must've been paid by the word. #SodOffJonRoseman."
Phil added: "He's got to be careful, or we might start discussing him. And that would be interesting."
What do you think of Jon Roseman's comments? Tell us your thoughts using the facility on the site.
More About This Morning
Related articles
People who read this story also read