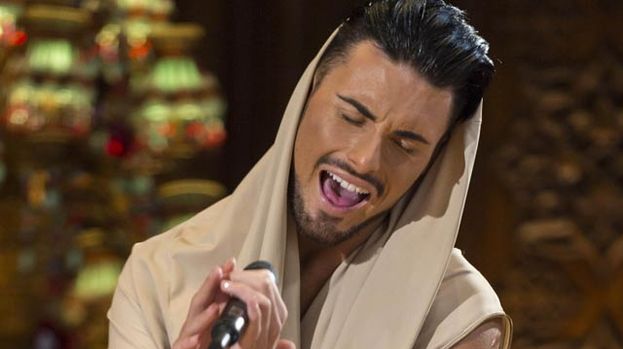 Celebrity Big Brother winner Rylan Clark has hit back at claims by Heidi Montag and Spencer Pratt that he bullied them.
The X Factor star insisted that he is not a bully and claimed that the US reality couple had made him feel uncomfortable inside the Big Brother house.
Rylan told Digital Spy: "I think that's a load of b******s. If that's really how they feel then 'bully' means a different term in f*****g America. I've never met two people who have made me feel so uncomfortable in my life.
"If anything when they went off to do the Big Blogger task and why I got so enraged was because even after Fight Night, they made me doubt myself and believe I'd done something genuinely wrong."
Asked if Speidi received preferential treatment, Clark said: "I wouldn't say they had special treatment, but there were days when they'd spend all day in bed and when I closed my eyes on the f*****g couch an alarm would go off.
"But at the end of the day, we give good telly. They're just boring. All they can do it have a row. Unless they're wound up and ready for a row, bosses must have thought, f**k it, let them sleep."
On winning the show, Rylan added: "I'm so grateful I've had the opportunity to show myself off stage.
"Even if you know you're not the best or most talented person you've got to put that face on. I've been able to show people the real me at last and go about day to day with a bull's willy in my mouth - do you know what I mean?!
"At the end of the day Speidi played the game, if there was ever a title out of who played Big Brother the best out of every single housemate ever, they've taken the crown from Nasty Nick. I think they are genuinely gutted they didn't win."