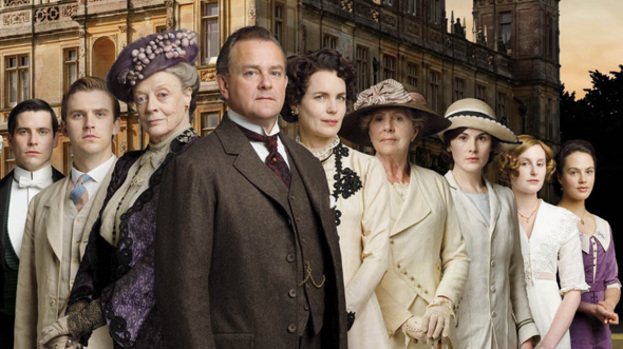 Downton Abbey has won the National Television Award for best drama for the second year running.
The period drama faced down competition from Doctor Who, Merlin and Sherlock to take the gong, with comedian Ben Miller announcing the winner at tonight's ceremony.
Creator Julian Fellowes and actor Hugh Bonneville were among the stars to take to the stage, with actress Penelope Wilton speaking on behalf of the cast.
"I think it's because I'm the oldest I've been nominated," she said. "Thank you so much, everybody who voted for us. We're absolutely thrilled."
Since Downton Abbey first aired in 2010 it has become one of the UK's most popular dramas, aired in over 100 countries and picking up a host of awards.
As well as last year's National Television Award, Downton has picked up the best miniseries award at the Golden Globes in 2012, followed by a best supporting actress award for Maggie Smith earlier this month.
A fourth series is due to begin filming this spring.
More About National Television Awards
Related articles