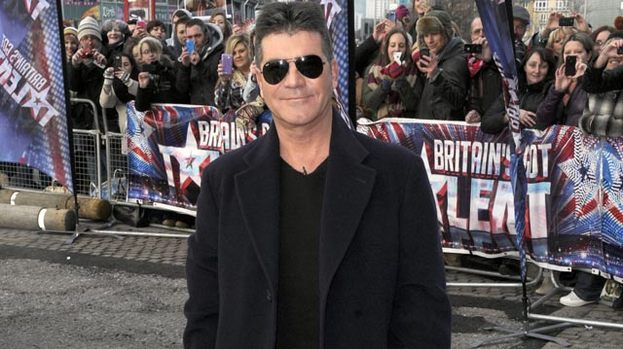 Simon Cowell has returned to British soil – hurrah – and has headed back to his day job, uncovering hidden gems of talent who reside on our fine shores. Yes, ladies and gentleman, the Britain's Got Talent 2013 auditions have begun.
To settle back into UK living, after a winter spent surrounded by a bevy of beauties on a luxurious yacht (it's a tough life), Simon has been catching up on our latest television offerings, giving his golden seal of approval to hit drama Mr Selfridge.
He tweeted: "I just watched Mr Selfridge. This is great TV. If you haven't seen it. Tape it. Borrow it. Steal it. It's fantastic."
Keen to stress that he didn't really want to encourage crime, he later added: "Not really steal. Borrow someone's tape but don't give it back."
Simon isn't the only X Factor star who is a fan of Mr S. According to recent reports, former X Factor champ Alexandra Burke has also been enjoying, erm, the show and is particularly taken with the star, Jeremy Piven. But then again, who can blame her?
Simon was reunited with his BGT gang yesterday as Alesha Dixon, Amanda Holden and David Walliams headed to Cardiff to watch the wonderful folk of Wales try and prove they have what it takes to follow in Ashley and Pudsey's barkingly brilliant footsteps.
Alesha showed off a new slick bob as she wowed the crowds in a gorgeous floor-length black gown, with thigh-high splits.
Amanda proved to be a little ray of sunshine in a pretty yellow frock.
Simon looked super cool in his shades (who would have thought Wales was so sunny) and David was back on his cheeky BGT form, winding up the boss.
According to The Sun, he joked with the crowds that he had been on holiday with Simon over Christmas, "tied up in the cabin" on his boat in St Barts. Let the madness commence.
Related articles