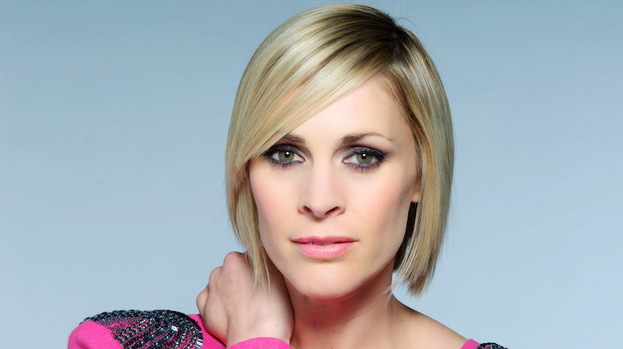 TV presenter Jenni Falconer is to conquer her fear of heights in a new TV show.
The 36-year-old admitted that she has always been afraid of heights, but since the birth of her daughter Ella, she is scared of everything.
Falconer has signed up for Splash!, in which celebrities are taught to dive by Olympian Tom Daley.
Scots presenter Jenni told the Daily Record: "You have to challenge yourself and give yourself a sense of adventure.
"I'm scared of heights and have never voluntarily jumped off anything. So there's an element in this of wanting to conquer my fear.
"I also want not to care about being in a swimming costume on TV. I used to wear a bikini on TV a lot. Not anymore – I've had a baby."
Jenni, who gave birth to her daughter 16 months ago, used to be the face of Adore Moi by Ultimo.
She added: "Ever since Ella was born, I get more scared about things. I drive more slowly and say, 'Can you keep away from the edge?'
"That's why it's good to do this show where I have to take risks, rather than playing safe."
Jenni is one of 15 celebrities taking part in the show which starts on STV this Saturday.
She said: I love diving. I'm really into sport and fitness. Forced exercise over Christmas is also a brilliant idea – it meant I could eat what I wanted over the festive period.
"Also I was really glad to be able to learn a new skill. And to be mentored at diving by Tom Daley – what an amazing opportunity.
"He's become a national hero because he's such a nice guy and so down-to-earth but incredibly talented and phenomenal in the water."
Other celebrities taking part include Benidorm actor Jake Canuso, comic Omid Djalili, Sugababe Jade Ewen, and comedian Helen Lederer.
Also to be diving are Caprice, Eddie "The Eagle" Edwards, Joey Essex from The Only Way is Essex, TV gardener Diarmuid Gavin and Sky Sports News presenter Charlotte Jackson.
Daly will also be mentoring interior designer Linda Barker, Dom Joly, Shameless star Tina Malone, Hollyoaks actress 
Jennifer Metcalfe and Olympic boxer Anthony Ogogo.
This article is powered by Well Contented Ltd