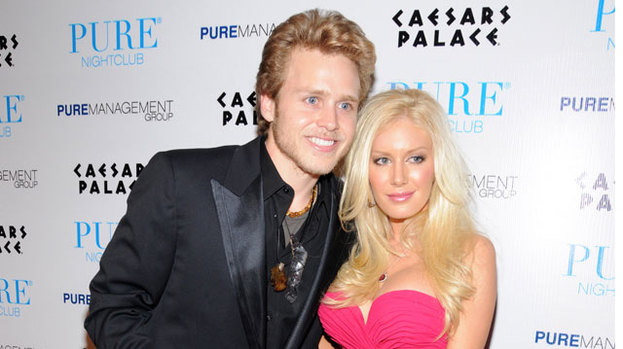 Celebrity Big Brother kicks off in a mere matter of weeks and already the rumour mill has gone into overdrive about which stars are appearing this year, with Heidi Montag and Spencer Pratt from The Hills the latest tipped to join.
The married reality TV stars created must-see TV during their time The Hills, with viewers tuning in to see the latest ups and downs between the couple and their friends, who included fellow reality TV personality Lauren Conrad.
Now Spencer and Heidi – nicknamed Speidi – are set to cause tempers to flare in the CBB house according to the Daily Star, when the new series kicks off on Thursday January 3.
We're sure they'll bring just as much drama to the fly-on-the-wall show as they did to The Hills!
The US couple are tipped to appear alongside other rumoured contestants, including rock singer Meat Loaf, STEPS star Claire Richards, and former Coronation Street stars Bruce Jones and Wendi Peters, who played married couple Les Battersby and Cilla Battersby-Brown.
Others rumoured to join include glamour model Katie Price, X Factor singer Rylan Clark and topless model Lacey Banghard.
You might have assumed that MP Nadine Dorries would have had her fill of reality TV after I'm a Celebrity a few weeks ago, but she's also on the list of would-be CBB contestants.
Shamed comedian Justin Lee Collins, who was recently found guilty of harassing his ex-girlfriend Anna Larke and sentenced to 140 hours of unpaid work, is not expected to appear on the show despite rumours that he would, following complaints from her family.
This year the contestants are in for a chilly reception, because the Big Brother house has reportedly been transformed into an ice hotel, with rugs and blankets splashed around the pile to help keep everyone warm.
And the producers are reportedly hoping that in their hurry to snuggle up against the cold, sparks might fly.
A source told the paper: "This is a first for us. We've never had an igloo before. If a couple of celebrities get steamy in there, they just might melt the ice."
More About Big Brother
Related articles