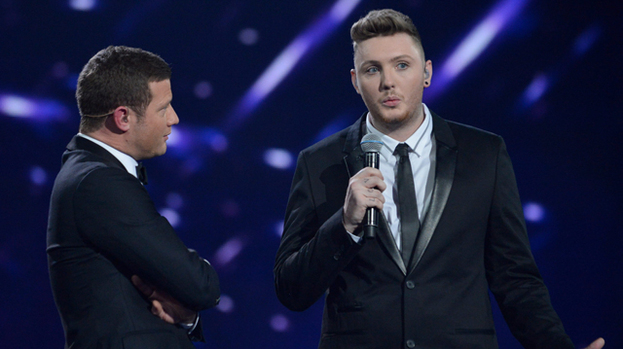 Impossible, the first single released by X Factor winner James Arthur has stormed straight to the top of the charts – hitting number one of the iTunes download chart on its first day of release.
The X Factor winner's single was released at midnight on Sunday, following the final of the TV talent show, and James' cover of the Shontelle song quickly replaced will.i.am and Britney Spears' collaboration Scream & Shout as the number one download.
The single has been released on X Factor mogul Simon Cowell's SYCO record label, with whom James won a record contract when he finished top of the X Factor vote.
Speaking on This Morning, the 23-year-old talked about what he plans for his first album, which he hopes to release as soon as possible.
He told Philip Schofield on the show: "I think you're going to get a really honest piece of work.
"I've got a lot to say, I've got a lot of lyrics, I have songs that I have accumulated over the years about my journey in life, so I guess you will get a bit of a story and some nice melodies and something that's easy on the ears hopefully."
The singer-songwriter pledged that his would not be an album of covers and cheesy love songs, however.
"I will definitely be having control over everything that happens," he insisted. "I will have creative control and artistic licence. If that's not the case then I wouldn't put anything out that I wouldn't believe in."
This article is powered by Well Contented Ltd