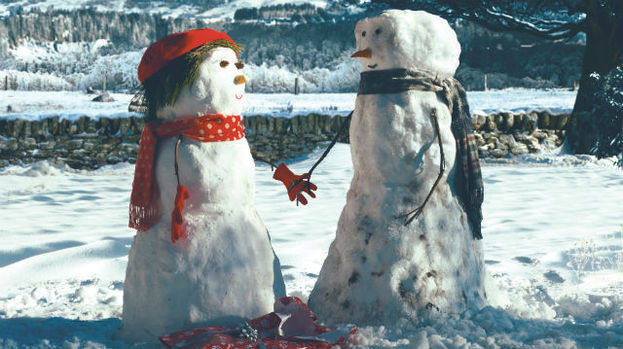 Gabrielle Aplin's version of the Frankie Goes to Hollywood hit The Power of Love topped the charts this weekend after its extensive use in John Lewis' Christmas ad. But it's far from the first single to become a hit after featuring in an advert.
During the late 90s the Dandy Warhols released a stack of unsuccessful tunes, including 2000's Bohemian Like You which failed to enter the Top 40.
But a year later Vodafone used it for their ads and it leapt up to the number five spot, then remained in the chart for ten weeks. Since then it's been used by Ford, General Motors and Australian car maker Holden.
A Little Less Conversation by Elvis was a little known number from 1968 until it appeared on the Oceans Eleven soundtrack. The song was then remixed by JXL and used in a Nike ad broadcast during the 2002 World Cup.
Following the popularity of the ad the track was released as a single and topped the charts in UK and Ireland, while entering the Top Ten in 20 different countries around the world.
In 2005, Volkswagen used a remixed version of Gene Kelly's famous Singing in the Rain routine in an ad for the new Golf GTI.
Despite the original song being nearly 80 years old, the Mint Royale remix reached number 20 in the charts. It then returned three years later to take the Number One spot when George Sampson danced to it on Britain's Got Talent.
Remember Feist? No? Watch the ad and see if it rings any bells.
Apple used her track 1234 back in 2007, smashing the song's original chart position - 102 - to secure the Canadian singer-songwriter her only Top 10 hit in the UK. It peaked at number eight.
In 2010, Ellie Goulding kick started the John Lewis tradition of reworking old tracks with a female singer for Christmas.
Her cover of Elton John's Your Song reached Number Two in the UK Singles Chart and is her highest charting release to date.
The following year the retailer chose Slow Moving Millie's Please, please, please, which didn't perform nearly so well, but that didn't stop them returning this year with Gabrielle Aplin.
So in case you've somehow managed to miss it, here's this year's ad:
Related articles