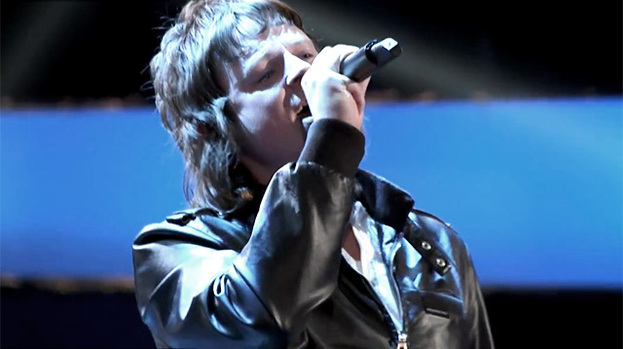 A Scottish singer from Pitmedden, Aberdeenshire, is through to the semi-finals of The Voice USA.
Terry McDermott was watched by 15 million people as he performed Foreigner's I Want To Know What Love Is to secure his place in the final four of the competition and said that he is doing "nae bad".
The 36-year-old also has four songs in the US iTunes Rock Chart.
"This is one incredible ride," he said. "I hope everyone is enjoying the shows as much as I am.
"Things are great at the moment. I'm at four different places in the rock chart and number two in the overall chart, which is nae bad. Hopefully it'll see me through."
The former Ellon Academy pupil moved to the US in 2003 while touring with his band Driveblind.
Since then the band have split and he now lives in New Orleans with his wife Malyn and six-year-old son Liam.
His performances on The Voice have won high praise from the judges so far, as well as the voting public, with Christina Aguilera saying that he was the strongest contestant in the competition.
His covers of I Want To Know What Love Is, Stay With Me, Over and Maybe I'm Amazed have all shot into the top ten rock songs downloaded from iTunes.
Downloads of the tracks contribute to the contestants' final scores on the show.
You can see him perform Foreigner's track here:
Related articles
People who read this story also read