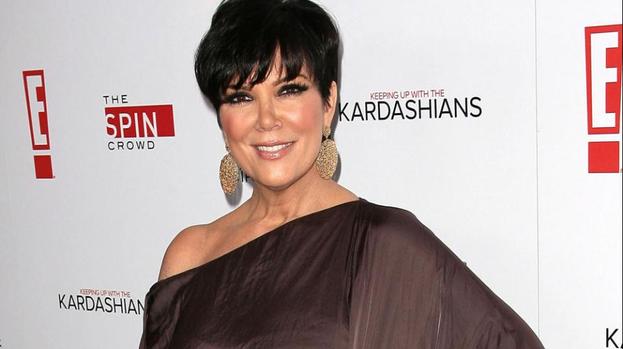 A video clip showing one mother's reaction to the news that Christopher Maloney would be in The X Factor final has gone viral since it was posted on YouTube at the weekend, with plenty of critical comments posted in response.
But if mum-to-be Kate Middleton thinks that's embarrassing, she should take note of these other women unashamedly making their kids blush.
Kim Kardashian's mum Kris Jenner hit headlines just before Halloween after she tweeted a picture of herself dressed as Wonder Woman, complete with nipples peeping over the top of her costume.
But what could be more embarrassing than your mother baring all to the world? Her then not realising why it's embarrassing.
She tweeted afterwards: "Jeeeez what's all the fuss about?!!! It's just an innocent nip slip, happens to the best of us"
Does it??
And speaking of embarrassing Twitter snaps, spare a thought for Demi Moore's kids: Rumer, Scout and Tallulah.
The Indecent Proposal and Striptease actress has posted more than a few raunchy snaps online in her time, which would probably result in constant teasing of her kids if their dad wasn't Bruce Willis.
Not that mum's need the internet to embarrass their daughters. In 2008, Lynne Spears wrote a tell-all memoir about her daughter Britney titled Through The Storm: A Real Story of Fame and Family in a Tabloid World.
This would be galling, if Britney wasn't such an embarrassing mum herself. In 2007 she shaved her head in a moment that her son Sean Federline will likely avoid speaking about for the rest of his life.
And, a little closer to home, Duchess Kate herself had a bit of a red face after her mum's Party Pieces web site started selling Olympic-themed goods despite advertising laws.
We hope mum-to-be Kate takes note. Otherwise, before you know it, there will be topless pictures of her appearing in foreign magazines. Oh, wait....
Related articles
People who read this story also read