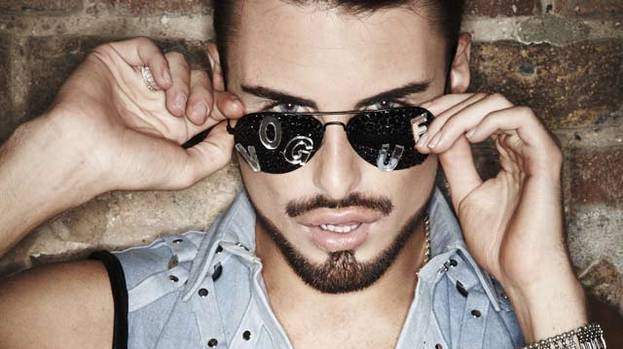 Just hours before the seventh X Factor elimination, superstitious singer Rylan Clark still believes he will leave the competition after a psychic predicted it.
The Essex lad revealed on The Xtra Factor that he had already packed his bags, following his psychic Alex Thornhill's prediction.
The model and dancer tweeted on Sunday (November 18):
If @psychik_alex 's first prediction is right today's my last day. Gonna enjoy every minute of it xxxxxxxxx

— Rylan Ross Clark (@RylanClark) November 18, 2012
But immediately, ardent Rylan fans sent messages of support to the worried X Factor contestant:
@rylanclark There is no doubt you will go on to do many more amazing things once the show is over, so I wouldn't sweat it! #yolo x

— Kelly 25TenBoutique (@Kelly25Ten) November 18, 2012
@rylanclark @psychik_alex nooooooooooo don't even think about it. Things change and you deserve to stay x

— Aaron Renfree (@AaronRenfree) November 18, 2012
Rylan's mentor Nicole Scherzinger also got in on the action, urging fans to show the love for her acts:
People! please tweet me your messages of support for my boys for tonight's show #teamnicole so I can show them the love!! Let's go!

— Nicole Scherzinger (@NicoleScherzy) November 18, 2012
The 24 year olds Guilty Pleasures performance didn't go down a treat with the judges on Saturday night (November 17), despite getting a standing ovation from the thrilled audience.
His mash-up of When Will I Be Famous and Girls on Film was described by Tulisa as "a little bit of a comedown."
Head judge Gary said: "The good news is you are famous. The bad news is, give it a couple of months.
"This is going nowhere for me. It's not getting any better; in fact it's getting worse. It's got to be over."
Will Rylan's psychic reading and Gary's prediction be correct?
To find out the seventh act to be voted out of the X Factor, tune into STV from 8pm.
You can download Rylan Clark's performances from the Live Shows from iTunes.
You can also download the performances from the other acts too.
And remember you can save your favourite act by voting for them on the X Factor website.
More About Rylan Clark
Related articles
People who read this story also read