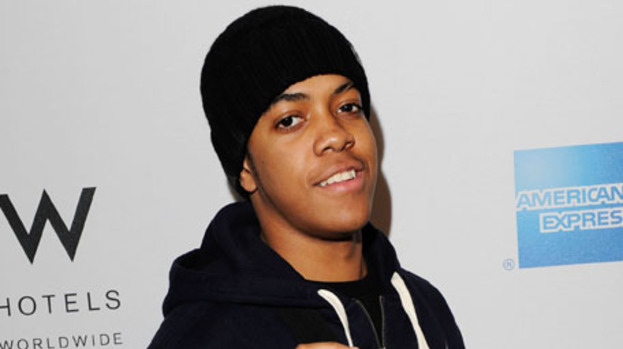 Hip hop artists Tinchy Stryder and Chipmunk have taken to Twitter to show their love for James Arthur.
The pop stars are the latest famous faces to join the growing list of celebrity fans of the 24-year-old.
James stunned judges with a rendition of Adele's Hometown Glory on Saturday's Live Show.
Louis Walsh was full of enthusiasm for James and said he was a "brilliant interpreter" while Gary Barlow commented: "your talent is absolutely incredible."
But it wasn't just the judges who were impressed. Tinchy Stryder told his Twitter fans: "He's gonna go so far man."
And Chipmunk also admitted he would buy James' album.
Holly Willoughby and Niall Horan from One Direction have already revealed they are Team James.
Holly previously tweeted: "James Arthur all the way," while Niall took to Twitter to say: "James Arthur was pure class."
Tune in from 8pm on STV and ITV to find out if James has the support of the public at home.
Check out some of the Twitter comments
James Arthur done an Adelle song, 1 of my favs & killed it, not many people can do that!!... He's gonna go so far man!! #Salute

— Tinchy Stryder (@TinchyStryder) November 10, 2012
Sounds sick crazy to think that Adele made this about the area I grew up in. Sick @jamesarthur23 ima buy ur album.

— Chip (@OfficialChip) November 10, 2012
I like the way James Arthur frenchies the microphone a bit.

— Dawn O'Porter (@hotpatooties) November 10, 2012
Related articles
People who read this story also read