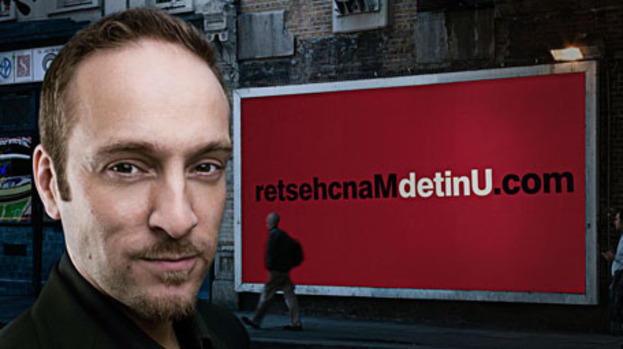 Derren Brown has responded to criticism that his latest show Apocalypse featured an actor rather than a genuine volunteer.
In the two-part show, 21-year-old Steve Brosnan is tricked into believing that the world has ended and been taken over by zombies. But after the first episode was broadcast on Friday night some fans pointed out a similarity between Steven and an actor in a TV advert.
A profile page for Steven was also found on a TV casting website.
In a response on Twitter, Brown said: "Conspiracy theory flying around that Steven is an actor, cos he looks like a guy in a noodle ad. I NEVER EVER fake stunts with actors."
And in an effort to dispel all rumours, he later posted a YouTube video featuring Steve standing next to the actor he has been mistaken for.
In the clip, which you can see below, Brosnan stands next to actor Karl Greenwood as both men confirm not being the other person.
Asked why he has a profile on a casting website, Steven said: "I thought I could do something in my spare time after I left school."
But he never completed his profile because: "I was lazy and irresponsible, which the beginning of the show will tell you I was."
A Channel 4 spokesman told The Sun yesterday: "Steven is not and never has been a professional actor. He was chosen purely because he fitted the characteristics needed for the show."
Related articles
People who read this story also read