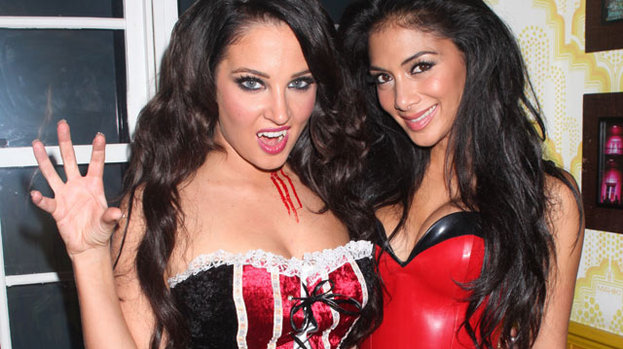 Every weekend the X Factor has us on tenterhooks as we sit on the edge of our sofas and wait for that big reveal. Yes, it's the moment the doors slide apart and those fashion icons Nicole Scherzinger and Tulisa Contostavlos appear on stage.
And, according to fellow judge Louis Walsh, it's Nicole who is winning the fashion war so far.
"I think Nicole gets it right nearly all the time," he said. "Tulisa has had to up her game!"
But up her game she has. Last weekend the four X Factor judges appeared on stage in show-stopping fashion, strutting out to Red or Dead's You Spin Me Round.
And while Nicole looked great in a flared red dress, Tulisa didn't mind showing off a bit of cleavage in a classy green and black dress.
They don't just put in the effort on stage either. Snaps from X Factor contestant Rylan Clark's big birthday bash earlier this week also revealed the two judges' wild Halloween costumes – with Nicole looking ravishing in a red PVC corset and Tulisa baring all with sharp fangs and a dark maid's outfit.
Louis has revealed, however, that their appearance on the show is not thrown together at the last minute on a whim.
He said: "Nicole and Tulisa have about six people each tending to their beauty and styling needs. I think Tulisa is probably turning into J-Lo."
More About Fashion and style
Related articles
People who read this story also read