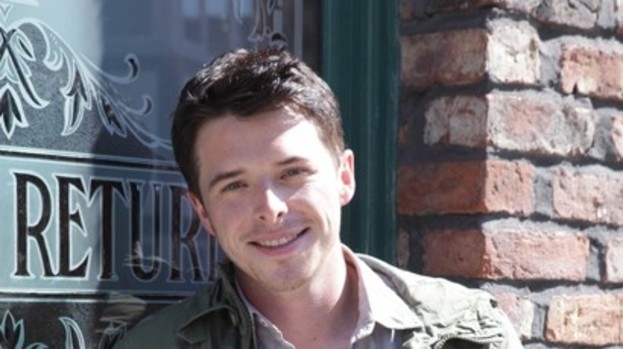 Coronation Street star Sol Heras has appeared topless in a celebrity magazine, and gone on to say that he would be prepared to strip off for a role, if the script was right.
Sol, who plays bad boy Ryan Connor on the Weatherfield soap, took his shirt off for the photo shoot for the appropriately named Reveal magazine.
He told the mag: "I think topless shots are fine if they're tastefully done like this. It's just the way things have been since I joined Coronation Street.
"I admitted to the team there that I'd done topless shots and as soon as I mentioned that, they were like: 'Do you mind taking your top off?'"
When asked whether he would be prepared to reveal all, he replied: "If it was a good script and the nudity wasn't unnecessary, then yes, I would do it."
His character Ryan has been causing all sorts of trouble on the cobbled streets since joining the soap, including burning down a house and getting involved in drugs, while this week his actions will see Sophie Webster hospitalised.
Sol, however, insisted that he is not the sort to get into trouble and that round his neck of the woods the biggest problem is One Direction fans!
"Harry Styles lives in my area so there are always loads of girls hanging around asking where Harry is!" he said.
"And all the girls get ID'd now in the local pubs because of the fans."
This article is powered by Well Contented Ltd
People who read this story also read