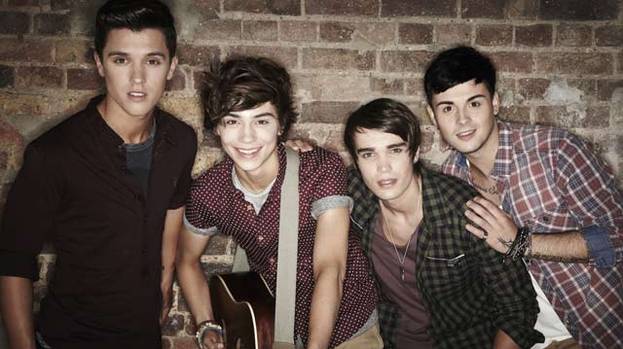 George Shelley, of X Factor boyband Union J, has told of how he was picked on for being overweight while at school.
The bullying got so bad at one point he had his wrist broken during a football game.
The 19-year-old told the Daily Star: "I was 12 stone and really short. All the other boys loved football and I just wanted to play my guitar. I was always the last one picked because no one wanted the fatty who couldn't run.
"The worst thing that happened was we were playing football and one of the kids purposefully kicked the ball as hard as they could right at me. I put my hands up to protect my face and ended up breaking my wrist."
George also admitted that he was a bit of a "loner" before meeting his fellow bandmates, as he moved around so much during his childhood.
"I went to a lot of schools because we moved house quite a lot," he told the paper. "I never had the chance to make any solid friends but I always had my guitar so I was okay."
The teen heartthrob does not have to worry about not being chosen any more, quite the opposite it would seem after a "meet the fans" event had to be cancelled due to safety fears after too many turned up.
In his interview, George also denied that he and fellow contestant Ella Henderson were dating and maintained they were "just really close friends".
This article is powered by Well Contented Ltd
People who read this story also read