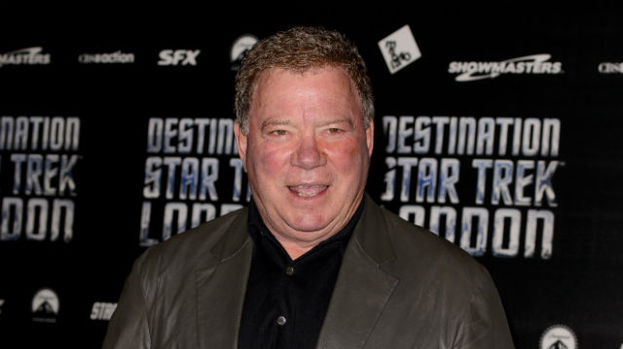 William Shatner and Sir Patrick Stewart were joined on stage by all three other Star Trek Captains this weekend for a record-breaking convention which also hosted the UK's first ever "Klingon" wedding.
Shatner, who played Captain Kirk in The Original Series, and Stewart, who played Captain Picard in The Next Generation, were joined by Deep Space 9's Avery Brooks, Voyager's Kate Mulgrew and Enterprise's Scott Bakula.
The Destination Star Trek event in London was the first time all five Captains have appeared together outside the US, and broke the Guinness World record for the largest gathering of fans dressed as Star Trek characters since the franchise began 50 years ago.
Speaking to a room full of "Trekkers", and convention host John Barrowman, every Captain admitted believing in alien life before making their suggestions for additions to the Captain's chair. Sir Patrick Stewart suggested a Twitter account while 81-year-old Shatner voted for a toilet.
And the day was particularly exciting for Swedish couple Josefin Sockertopp and Sonnie Gustavsson, who tied the knot in a ceremony that was simply out of this world.
Dressed in full Klingon costume, the couple swore to unite against all opponents, making their vows in both English and Klingon. The ceremony was the first of its kind in the UK, with blushing bride Josefin admitting afterwards that it was her new husband's idea.
But staging such an event was always going to be a costly "Enterprise", with tickets starting at £95 but beaming up to an incredible £3,000 for VIP access.
Related articles
People who read this story also read