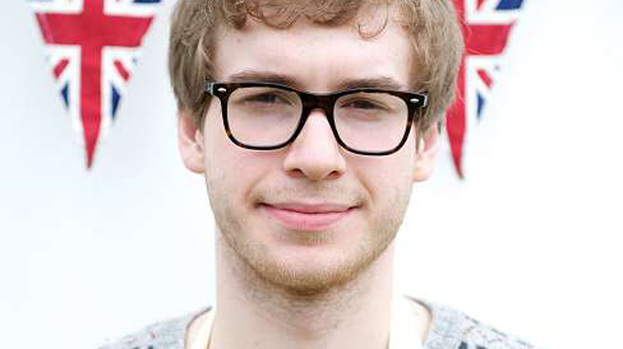 Viewers watched tonight as Scottish baking star James Morton and brilliant baker Brendan Lynch lost out in the Great British Bake Off final to law graduate John Whaite.
Medical student James has since taken to Twitter to send an emotional message to the thousands of fans who have followed and supported him throughout the series.
He wrote: "Dear everyone, I am so, so sorry for letting you down. Thank you for the support. Sincerely, James."
He also congratulated John, saying: "Well done John!!! Best on the day. #GBBO #GBBOFinal"
Far from letting anyone down, James has been a joy to watch throughout the competition, with his unconventional method of presentation (remember the bike and the crumbling barn?) capturing the hearts (and tastebuds) of the nation.
Sadly, in the final, his inventive ideas went a step too far when he attempted to create five cakes for the showstopper.
Based on a theme of the United Kingdom, James produced four chiffon cakes, plus one uniting the four flavours/countries, but it didn't go as planned. Judges Paul Hollywood and Mary Berry felt the bake was more style over substance and criticised the density of his crumb.
James shouldn't be too disheartened though, as presenter Sue Perkins has since Tweeted that Northern Ireland tasted delicious.
She wrote: "Can I just say that Northern Ireland tasted DELICIOUS #GBBO," to which an emotional James replied: "@sueperkins don't be so lovely, I'm welling up. Maybe it's the prosecco, but more likely your kindness xx"
For now, it's back to the books for James as he continues his studies to become a doctor at Glasgow University.
But it won't be the last we hear of him as he plans to keep his blog updated with tasty recipes for fans to master at home. Well done James, you certainly made Scotland proud.
Related articles