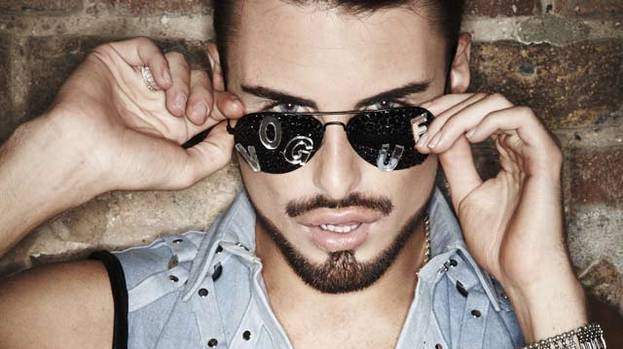 X Factor contestants Jahmene Douglas and Kye Sones have tipped Rylan Clark to do well this series.
Clark has been a controversial contestant, especially after he was saved over Carolynne Poole last weekend.
However, the pair were quoted by Digital Spy as saying Rylan was "a serious contender".
Douglas said: "People [think] Rylan is really eccentric, but he's really down to earth.
"He's actually quite a serious contender."
Jahmene added: "I think Rylan can switch it up. I've heard some of his stuff on YouTube and he's great.
"He's fooling all of you, he can sing. I think it's good to hold back in the first few weeks, then build up [support]."
When Sones was asked who was his biggest competition, he replied: "Probably Rylan. I though Rylan did wicked last week.
"I was shocked to see him in the bottom two. I thought his performance was wicked, I thought he smashed it."
Sones also said that Poole's elimination had not affected their mentor Gary Barlow, who stormed off the set when Clark was saved.
Sones said: "I think [the walk-out] just shows how much he actually cares. It's not just a Saturday, Sunday job for him.
"All the contestants in the Overs he's very passionate about, so I think that just shows how passionate he was."
This article is powered by Well Contented Ltd