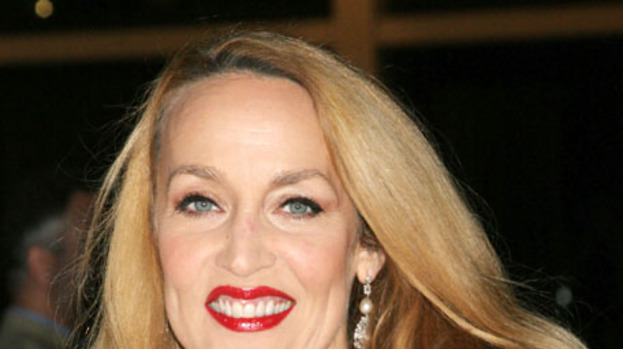 Strictly Come Dancing star Jerry Hall has admitted that she is doing the "contractual minimum" number of rehearsals.
The model is partnered with professional dancer Anton du Beke but admitted that the show was just a bit of fun.
Speaking on Loose Women, Hall said: "I was training the least of any of the contestants, I was doing the contractual minimum. But since last week I've added on 30 minutes."
She added: "It is a bit of fun, I'm not a dancer, people don't mind as long as you make an effort, get up more than you fall down.
"It's too hard, I think. I've never danced before and we're working all week long, we have like four days where we rehearse and then we put on a show of a new dance."
Meanwhile, Jerry has reportedly said she wants to fly, like Ann Widdecombe did during her Strictly performance.
A source said: "Jerry has told producers she wants to fly as she thinks it's just the kind of flamboyant act that will help raise her profile.
"Like Ann, she knows she's not the greatest dancer but she's game for anything."
This article is powered by Well Contented Ltd
More About Strictly Come Dancing