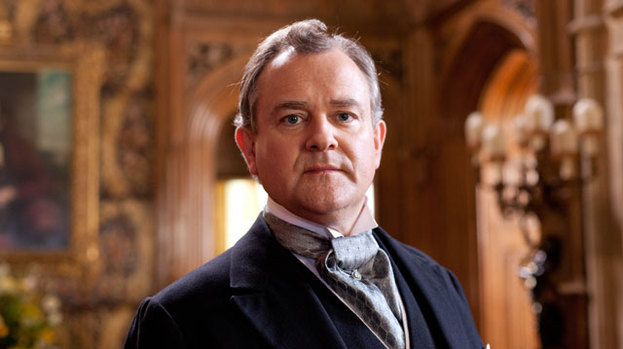 Hugh Bonneville has revealed all about what fans can expect from the exciting new series of Downton Abbey.
The popular period drama is about to return to our TV screens for a third series, and with the First World War now having ended, there's a much gentler way of life in store for the residents of Downton.
"The impact of the First World War in the second series blew the emotions of the house apart," Hugh explained. "It made for a wave pattern of big emotions here, there and everywhere because of the impact of the outside world.
"This series the outside world still impacts on the house, but it's in a much more nuanced way."
Hugh's character, the Earl of Grantham, does have fresh troubles to face, however, with the aftermath of the war having an impact on Downton Abbey, and he has to fight hard to stop things from falling apart.
Other problems facing him are the arrival of his mother-in-law, played by Shirley Maclaine, but unlike his character, Hugh welcomed the new arrival with open arms.
"I was there in the hall when Maggie [Smith, who plays the Countess of Grantham], and Shirley first met," he said. "Often in the dinner scenes, with me sitting between Maggie and Shirley, I thought I'd died and gone to heaven listening to some of the stories about the people they've worked with.
"I think she [Shirley] is a remarkable woman and Maggie and she got on famously. It is a mark of Downton Abbey's international reputation that actors like MacLaine want to appear on the show."
Downton Abbey returns to STV and ITV on Sunday, September 16 at 9pm.
More About Downton Abbey
Related articles