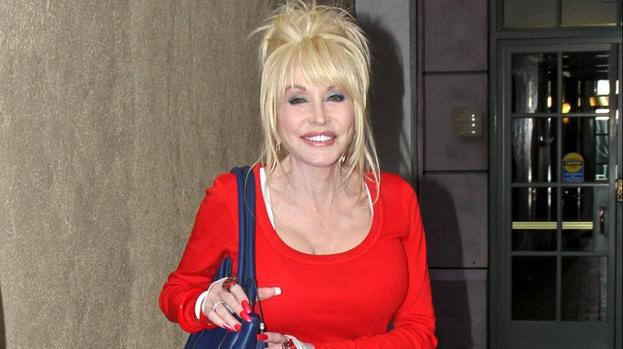 Dolly Parton thinks young singers, like Miley Cyrus, almost have to sacrifice their souls to make an impact.
The 67-year-old star has defended her goddaughter against her critics following a string of controversial performances and photo-shoots, and doesn't think people realise how talented the 'Wrecking Ball' hitmaker is.
The country singer told the London Evening Standard: ''It's not easy being young. It's hard to know what to do. You've almost got to sacrifice your damn soul just to get anything done.
''I've loved her through the years and watched her grow up, and I've seen how smart she is and how talented she is.
''I don't think people really realise yet what a great singer and writer she really is.''
Although she and Miley are close, Dolly said she wouldn't dare give the 20-year-old star advice about her career.
She said: ''She's just trying to find her own place and wings and learn to fly.
''If she needs my opinion on something I will surely give it and there have been times we've talked.
''But I would never dream of calling her and saying, 'Well why are you doing this?' or, 'You shouldn't do this or that'. I know that she has thought this all through. We'll let her go and do her own thing.''
Miley recorded a live video version of Dolly's 1974 hit 'Jolene' in her backyard and released it via YouTube and Twitter on Christmas Eve in 2012, and the legendary singer ''would love for her to sing my songs.''
She added: ''I would love to do some duets with her. I would love to sing with her and write with her because I think she is so gifted.''
Copyright © bangshowbiz.com 2012.