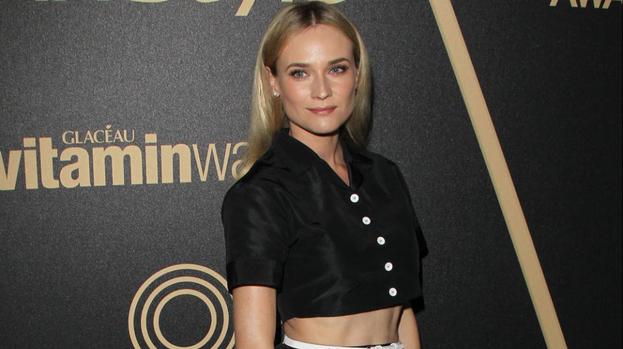 Diane Kruger ''can't imagine having a normal relationship.''
The German actress has been with Joshua Jackson for seven years but their busy acting schedules makes it virtually impossible for them to live together for long periods of time.
Diane told Gala Magazine: ''It's pretty difficult to be my boyfriend. There's so much going on in my life, I'm always flying around the world.''
The blonde model and 'Dawson's Creek' star Joshua share residences in both Paris and Vancouver but it's only now Joshua has finished filming for 'Fringe' that they can begin a ''new relationship.''
She said: ''I have always had long-distance relationship therefore I can't imagine having a normal relationship. Now he is finally coming home and our new life is starting. It is like a new relationship because we will be really living together for the first time. I'm excited to see how that goes in our daily life.''
Despite being well known across Europe, the 36-year-old still feels envious by the female attention Joshua gets in the US.
She added: ''You can't imagine how the girls are screaming when they see him. I sometimes don't like that at all.''
Diane is next in sci-fi film 'The Host', which will be released next week (29.03.13).
Copyright © bangshowbiz.com 2012.