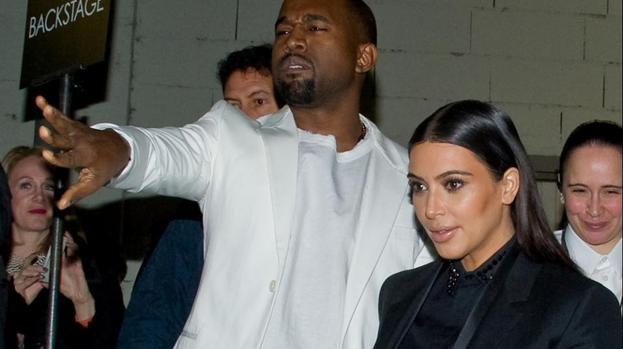 Kim Kardashian is afraid Kanye West will cheat on her.
The 32-year-old reality TV star - who is expecting her first child with the rapper, 35, in early July - is allegedly terrified he will stray because she has already gained 65 pounds during her pregnancy.
A source told the National Enquirer: ''Kim and Kanye's relationship used to be all about soft music, candlelight dinners and romantic nights together.
''But now that Kim has put on such a large amount of weight, Kanye seems to be busier with his music schedule than ever, and Kim doesn't think it's a coincidence.
''She's concerned about Kanye cheating, and his disinterested and distracted attitude isn't helping.''
However, another insider has dismissed the speculation and insisted that Kanye - who wants to call their child North West - loves his girlfriend's growing curves and he was recently said to have reassured her he loves her however she looks.
An insider said: ''He loves it. He loves everything about Kim - pregnant, not pregnant, skinny, big.
''There isn't one thing about her that he doesn't love.''
The couple - who recently bought a new home in Beverly Hills together - are planning to have the baby in Los Angeles in order to be close to Kim's family and will celebrate their first anniversary next month.
Copyright © bangshowbiz.com 2012.