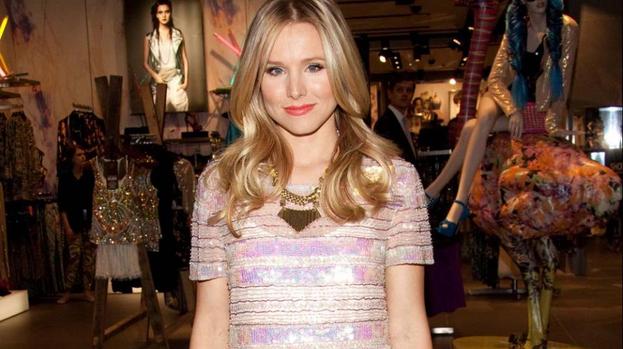 Kristen Bell threw a baby shower at her Los Angeles home on Saturday (23.02.13).
The 32-year-old 'House of Lies' star - who is expecting her first child with 38-year-old fiance Dax Shepard - celebrated their baby's imminent arrival with close friends, including actress 'Hart of Dixie' star Rachel Bilson, writer Kelly Oxford, and her current co-stars Ben Schwartz and Josh Lawson.
The petite blonde actress shared a picture with her fans on Twitter, saying: ''All my best girlfriends came to my baby shower''.
The intimate event took place at the couple's home in Los Feliz and the actress was seen unwrapping a number of pink presents, suggesting the couple is expecting a baby girl, according to USMagazine.com.
They have been desperate to keep the gender of their baby under wraps.
However, the former 'Veronica Mars' star hasn't been shy about asking her friends for parenting advice because she is nervous about becoming a mother.
She previously said: ''I'm gathering advice from everyone. I have a lot of friends with kids and work with a lot of people with children, so I'm just asking what's their best bit of advice. The nice thing is that, hands down, every person I know that has ever had a kid has looked at me with confidence and said, 'Oh, this is the best thing you'll ever do with your entire life.' So, that's nice to know.''
Copyright © bangshowbiz.com 2012.