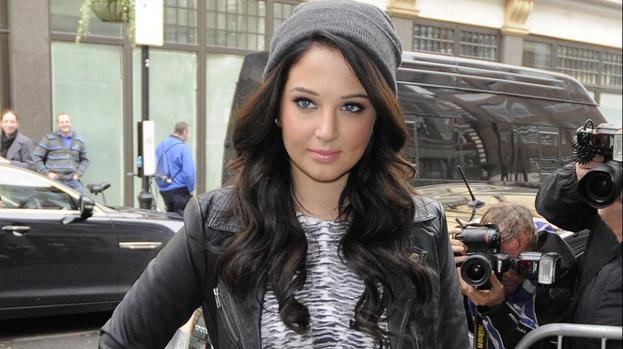 Tulisa has launched National Citizen Service (NCS) to help young people find jobs.
The 'Young' singer launched the programme - which helps 16 and 17-year-olds to partake in a number of activities to boost their confidence and help them find work - for its third year, at an event in London.
She said: ''It's great to be part of the 2013 launch of NCS. Saying yes to NCS is great way for 16 and 17-year-olds to create their own future and build their confidence. I don't think anyone should ever underestimate what young people can achieve - and NCS is a brilliant way to get a life-changing journey started.''
The programme takes place over three weeks during the school holidays and includes over 30 hours of social interaction. As part of the programme, volunteers also get residential time away from home where they can bond with teammates in activities such as hiking, canoeing and climbing.
A parallel event also took place to launch the project in Manchester with British Olympic judo Silver medal winner Gemma Gibbons.
She said: ''I'm honoured to be involved with the NCS. It's a fantastic scheme that really encourages young people to make the most of opportunities offered to them, and seek out new ones so they can achieve the best things in life.''
Those eligible to join can sign up to take part in the campaign now at http://on.fb.me/VlfwXX
Copyright © bangshowbiz.com 2012.