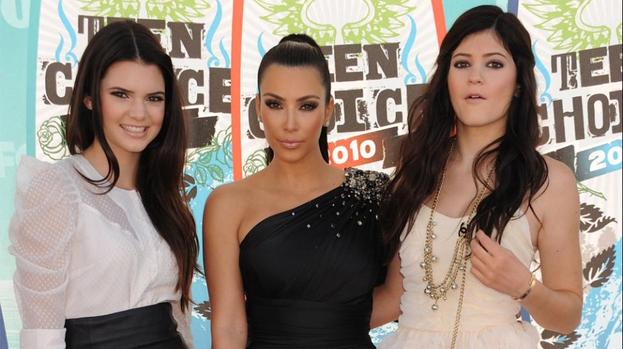 Kylie and Kendall Jenner are extremely competitive with each other.
The 'Keeping Up With The Kardashians' stars love to play old arcade games such as Pac-Man together but admitted they sometimes take it too seriously.
They said: ''We love to play old-school games like Pac-Man, we're very competitive with each other.''
However, they also enjoy more relaxing endeavours together too, such as shopping and getting beauty treatments.
They told People magazine: ''We love getting manis and pedis to complete our holiday look. We love the Kardashian Kollection polka dot cardigan, it's perfect for winter nights by the fire or ice skating and a scarf can add flair to any outfit. They keep you warm as a bonus.''
Kendall, 17, and Kylie, 15, recently said they want their own reality show away from the rest of their family because they have so many ''adventures'' together.
Kendall said: ''We go on a lot of adventures! We do crazy stuff. We will kidnap one of our friends or get a group together and go to Disneyland for the night. We do what we want to do. We're just like, 'Let's make it happen!'
''Kylie is my best friend; we have so much fun. I also like working with her because she makes me more comfortable around people and I feel like she brings out the best in me.''
Copyright © bangshowbiz.com 2012.
More About The Kardashians